Letter From The President
Dear Fellow Homeowners,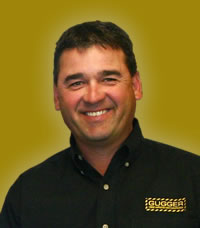 Thank you for taking a moment to get to know us. I think you will soon understand why we are crazy about permanent metal roofing. Our passion comes from our ability to provide a service that makes sense and also makes people happy. Whether it's the beauty of our products or the energy efficiency and durability, we are changing the way consumers are thinking about roofing one family at a time!
When you are ready to look a little closer at the possibility of permanent roofing for your home we will be here to help. I invite you to speak with one of our roofing specialists who are knowledgeable professionals that will help you decide if a permanent metal roof is the right choice for you and your family.
We pride ourselves on the no-gimmick/no-pressure approach to the home improvement business. So, fear not and get ready to learn the truth about your roof. Contact Metal Roofing Systems today.
Warm regards,
Jack Gugger
Our Mission
It is the mission of Metal Roofing Systems to provide customer service and products so superior that we will remain the standard by which all our competitors will have to measure themselves.
"We will do this by exceeding the expectations of each and every customer, every day!"
Our History
Jack Gugger is the owner of Metal Roofing Systems. Jack has been in the construction industry his entire life, learning the trade from his father at a very young age. Gugger Construction, Inc, our parent company, was founded by Jack in 1990. This company offered a wide variety of home improvements including: kitchen and bath remodeling, basement finishing, and home additions along with fire and other damage restoration.
The company continued to expand providing specific specialties such as window replacement, and seamless vinyl siding. In March of 2006 the specialty division of the Gugger Home Improvement Companies began offering permanent metal roofing systems to its customers throughout Southern Wisconsin.
Due to the high demand of the owner's time in coping with the rapid growth in the permanent roofing division of the company, all other home improvement activities of Gugger Construction have been eliminated. The company is now doing 100% of it's business as "Metal Roofing Systems".
The service territory of Metal Roofing Systems encompasses the entire southern portion of Wisconsin. Reaching from the Minnesota border to Lake Michigan and north and south from Fond du Lac to the Illinois border.
Contact us today to see if you want to be part of the "roofing revolution".