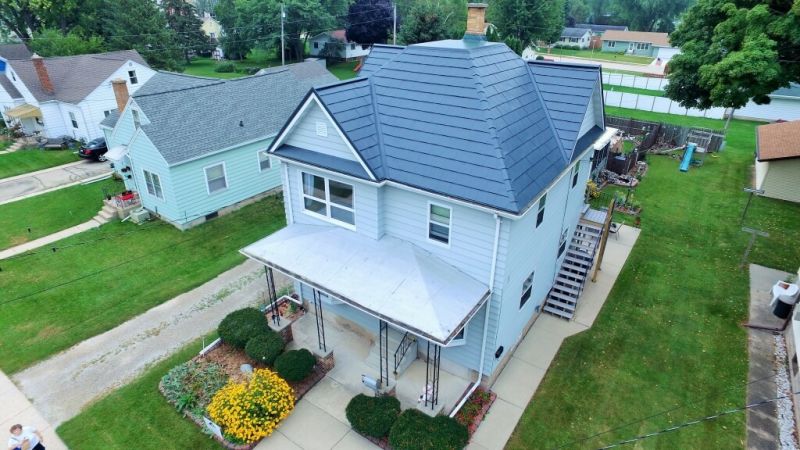 The best roofing companies in Madison, WI recommend metal roofs. Metal lasts longer, looks nicer, and costs less in the long run than other roofing materials. You may be wondering which type of metal roof you should choose. With so many options, it's important to get the facts about what will work best for your home.
Tips on Types
Metal roof types can be categorized into four areas:
Steels – this category is the most varied, allowing you to choose from galvanized, galvalume, stone-coated, and stainless. Galvanized and galvalume steels are coated with another metal to protect the roof against corrosion and to add durability.
Aluminum – this metal is especially desired for its energy saving qualities and its resistance to extreme precipitation and temperatures.
Copper – this is among the costlier types of roofing, but it is also highly durable, lightweight, and energy efficient
Zinc – this kind of roof is extremely low maintenance. Zinc is also known for its malleability, making it ideal for forming roofs with interesting shapes, curves, or outcroppings.
Cost Comparison
There are a variety of good roofing companies in Madison, WI that can assist you with a cost comparison for your roofing options. Metal roofs are less costly than other roofs in several ways, including:
Energy savings – roofing metals are more energy efficient than their alternatives. They reflect more outside heat in the summer and retain more inside heat in the winter.
Maintenance and repairs – roofs made from clay, asphalt, or wood require more frequent maintenance. They may need to be repaired or even replaced in as little as 10 years, whereas metal roofing is designed to last at least 50 years, or longer.
Insurance – metal roofs are more resistant to extreme weather occurrences, as well as fire damage. Insurance companies often offer homeowners discounted rates for the reduced risk of potential losses to the house.
Metal Makes Sense (and Cents)
When researching roofing companies in Madison, WI, ask about your options for metal roofs. Your specialist can help you determine the right roof for all your building and budget needs.